Decorated Life is reader-supported. When you buy through links on our site, we may earn an affiliate commission. Learn More
Bedroom Decorating Hacks – Ideas To Re-Energize Your Bedroom and You!
By: Decorated Life Team
|
Bedroom decorating is always a hot topic because you can never find enough great bedroom decorating ideas.
No matter how big or small your bedroom, making your bedroom soothing, interesting, while maximizing your storage and still looking elegant and decorative is a challenge.
Changing how you bedroom looks has the most amazing effect on your mental state. It makes you feel fresh, energized and born again.
If you want to move from gray to gorgeous; these decorating hacks will help you to transform your bedroom.
These bedroom decorating ideas are here to inspire. From wall decor, storage, fabric texture to dressing rooms and beautiful trending well priced ceiling beams.
These ideas can be used on almost any bedroom; modified for your taste, budget and bedroom size.
Bedroom Wall Decor Hack
Its true that many magazine perfect rooms cost thousands of dollars, but its also true that you can create similar rooms for much less. Creating a feature wall in your bedroom is a great way to create a feature in a featureless room. You can paint one wall in a bright, deep, or dramatic color to get the desired effect but let's start with peel and stick tiles.
There are a lot of different wall peel and stick decor wood and stone decorating ideas.
Whether you want muted wood tones or textured and colorful wood tones; from country or farmhouse rustic looks to modern industrial, there is a style and price range of peel and stick tiles made of reclaimed wood that can transform your bedroom into a sweet spot of luxury.
Use them on walls or even your ceiling to create a dramatic effect. There are literally dozens of different tile -planks sizes and colors to choose from.
Peel and stick tiles are easy to use and can change your bedroom look in a matter of hours. And if wood is not your tile of choice you can always select a stacked stone look like the one below.
This is the perfect DIY project. If you love texture, this is for you! Of course, there are a lot of different colors and textures to choose from.
Bold Wall Paint
Bold wall paint can create a stunning effect, in fact, just painting one wall in a bold color can completely transform your bedroom. You can go further and paint the whole room in a bold color, particularly if you have a lot of natural light entering the room, mimicking an intimate womb effect.
To balance the bold color use contrasting soft effects around the room. For example, the addition of wood or warm blush tones helps to soften rooms with strong bold wall paint.
Soft textures will also help to soften the room and use reflective pieces to capture as much natural light as possible. That could mean adding a white ceiling or light window treatments, bed linen or flooring.
Create a Gallery Wall of Photos
Decorating a bedroom wall with family photos is simple way to decorate your bedroom wall. It may not be high art but there is nothing more wonderful than opening your eyes every morning to faces you love.
Similar sized and framed photos, grouped symmetrically together to cover a wall, will look like a large piece of art. This is such an easy look to achieve. Photo frames are relatively inexpensive to buy and easy to find. Having all your photos in black or white creates a very timeless look.
Source: If you don't have an entire wall to devote to framed wall art, a few select pieces over your bed can create a stunning feature. Reflective surfaces like mirrors add metallic glamour to an otherwise neutral palette is another great bedroom decorating hack.
Bedroom Wallpaper
Textured wallpaper in wood, floral, stone, tiles or irresistibly textured grass cloth can set your bedroom decorating apart, making it look unique and giving it a worldly or exotic feel.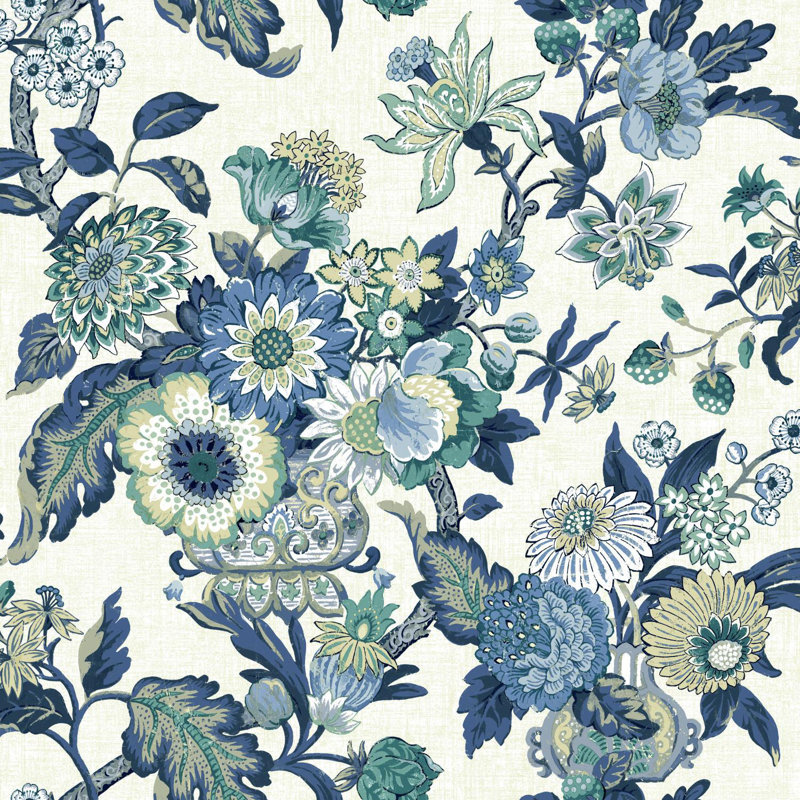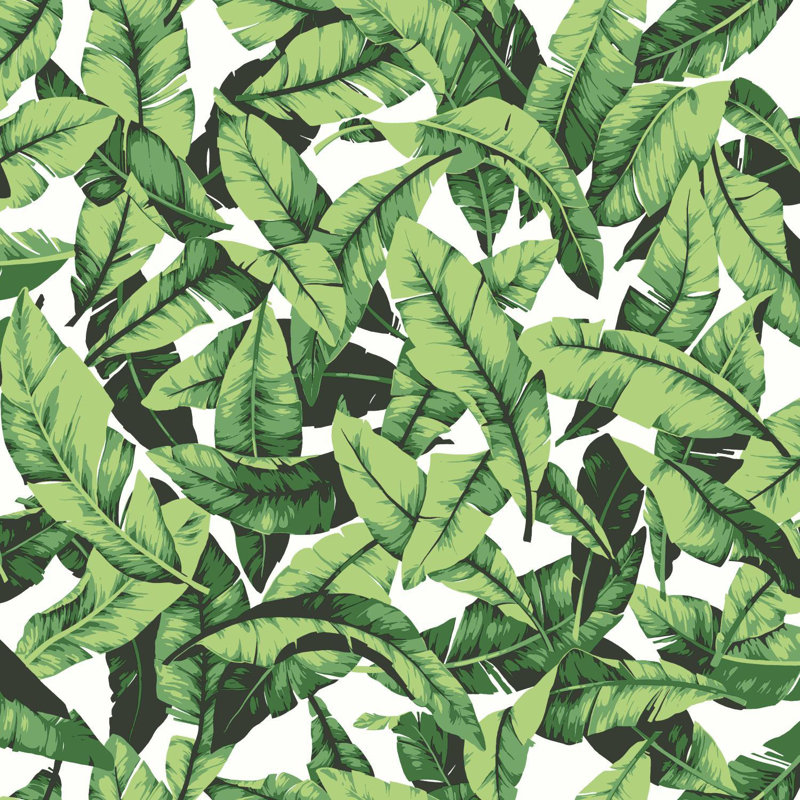 Floral wallpaper with large dramatic patterns can really bring your bedroom to life. They create a lush fresh feel that is unique and interesting.
While wallpaper is one way of decorating your walls, if you prefer the paint brush, the same effect can be created using patterned paint roller kits. They are inexpensive compared to wallpaper, and if you are only doing one feature wall, quick to apply for a fresh new result. There are a lot of great patterns to choose from.
Bedroom Dressing Room Hack
Walk-in dressing rooms are such a luxury but not all homes have the space for built in walk-in wardrobes. If you would like to get rid of your under-the-bed storage, chunky wardrobes or floor to ceiling shelving, you could create a false wall that hides a long dressing room. Wall-to-wall, ceiling to floor storage can fit an enormous amount of clothes, shoes and bags if organized correctly.
Your wall divider can be made of anything from laminate, wood or perspex and it doesn't have to be opaque.
If you don't have space to create this partition, use a series of wall to wall sliding doors to hide and layer your storage. Creating a series of parallel storage spaces gives you access to what ever you need in the most efficient way; from handbags and shoes to your television.
Not one inch of space is wasted. Even better, once the doors are closed everything is hidden, keeping the room looking neat and minimalist.
Decorative Bedroom Pull Hack
Its the small decorative items that will set your bedroom apart. An easy way to decorate your drawers is by using unusual bedroom pulls. Faux copper and leather pulls are a warm edition to these white standard drawers.
The addition of clever drawer dividers means finding what you want quickly and easily. Its also helps control how many pairs of sunglasses you own… in this case, it looks like you can never have too many!
Finding designer pulls could be an expensive exercise, but Amazon has a range of leather pulls that could easily work and won't break the budget. The kitchen department is a great place to look for unusual mid century cabinet knobs and hardware.
End of Bed Seating Hack
Add a sofa, two accent chairs or an ottoman to add a touch of luxury to your bedroom. It forms another decorating layer to your bedroom that is interest and practical.
Choose what works for your bedroom size and shape. If storage is an issue, create your own ottoman, or use a low table or drawers as a best solution. Placed at the end-of-the-bed it works as seating, storage or table while still looking decorative and interesting. The rug helps define the bedroom space.
Fabric Decorating Hack
Never underestimate the power of the bedroom cushion and pillow! Whether you use color or texture, you can quickly change the whole decorating look of your bedroom using different sized pillows and cushions. This bedroom hack can give you a different bedroom look each season within seconds.
Rich or muted colors can help you create a balanced look, by layering color, patterns and textures and without your bedroom looking overly masculine or feminine. Don't you love this ceiling?
With gray still dominating the color palette, why not use copper and pink tones for a warm new look?
Fresh or muted tones quickly change the tone of your room, making it worthwhile to rotate them from time to time to stop you from becoming bored with your decor.
Crown Molding Hack
When you want to add some decorative or architectural features to your bedroom you can always use foam crown molding; its fast and an easy upgrade that can add a lot of character to your bedroom.
There are lots of different styles, prices and companies with foam crown molding so its best to take your time to when making your selection.
Simple and streamlined or elaborate and interesting, making your bedroom feel cozier and more luxurious takes a few simple steps.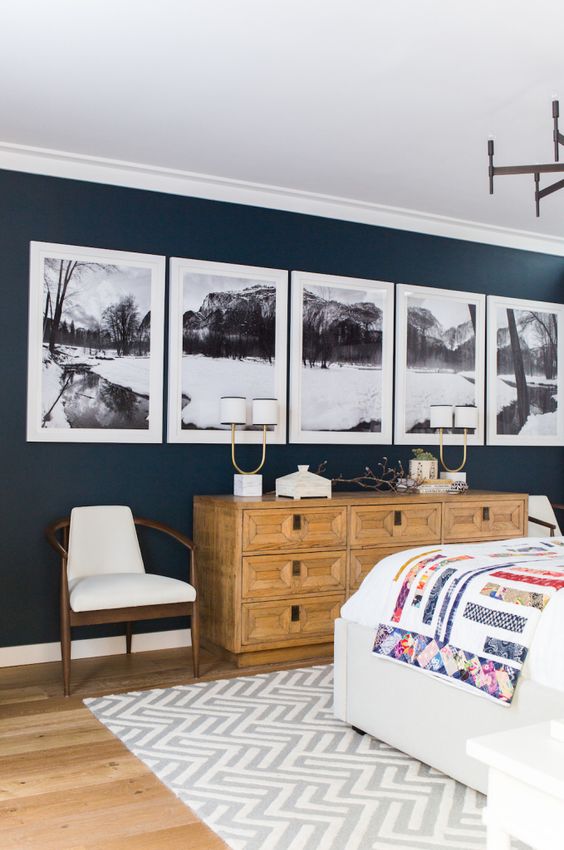 Bedroom Decorating Ideas – Wood Detail Hack
The simplest bedroom can come alive with the warm vital tones of wood and using this decorating hack will create beautiful contrasting accents that are classic and timeless.
Consider adding wood as either wall paneling, window treatments, ceiling beams or flooring. The rich tones, grain and textures of wood can make your bedroom feel luxurious, and you can get a great result without using a lot to get a high contrasting bedroom decorating effect.
I hope these bedroom decorating ideas have inspired you to take you bedroom to a whole new level.
Decorating your bedroom is worth the trouble, cost and effort. You will feel like a brand new you.