Decorated Life is reader-supported. When you buy through links on our site, we may earn an affiliate commission. Learn More
14 Best Thermal & Stylish Curtains
If you're in the process of choosing new curtains for your home, there's a good reason why you might want to consider going for thermal curtains.
Aside from the fact that thermal curtains come in plenty of gorgeous styles and colors, they can also help keep your home warm in the winter, and cool in the summer, saving you money on bills, and making your home feel more comfortable.
We've curated a list of the best thermal curtains available, to help you find the perfect pair for your own home.
Deep Blue Thermal Curtains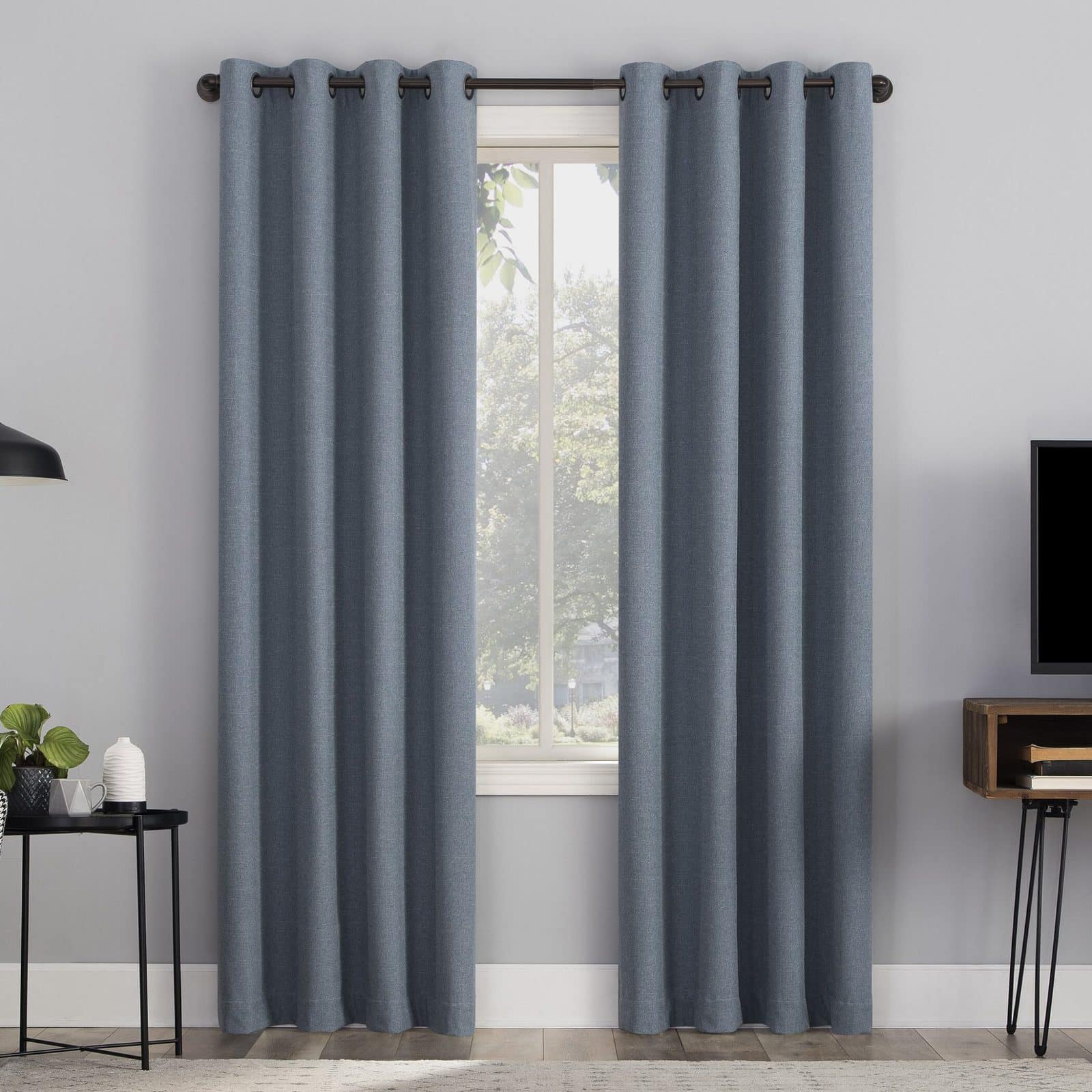 These stylish thermal drapes are an ideal choice for any modern interior. With a subtle woven texture, they are sure to add a touch of sophistication to your space.
Draft shield technology creates a barrier between the window and the room, ensuring no drafts get through, keeping your room warm in the winter, and cool in the summer. They also provide 100% blackout, so these curtains are an ideal choice for bedrooms too.
Gold Silk Blackout Curtains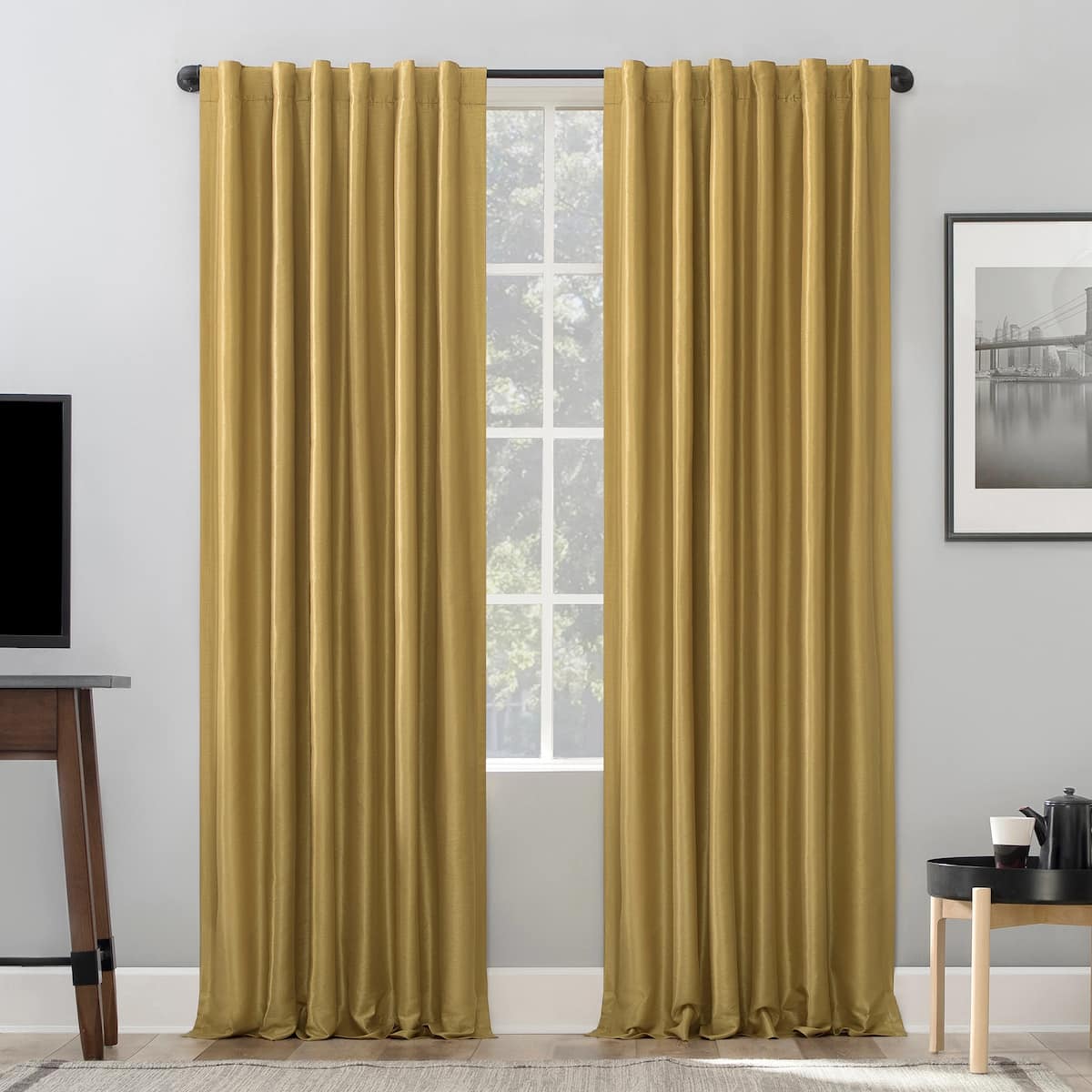 Add a touch of glamor to your living room or bedroom with these gold faux silk insulated curtains. Although these curtains look delicate, you might be surprised to know that they actually block out 100% of light, enabling you to choose exactly how light or dark you want your room to be at any time.
These thick curtains are thermally lined too, which will keep your room at the ideal temperature all year round, and save you money on heating bills too!
Stylish Coal Thermal Curtains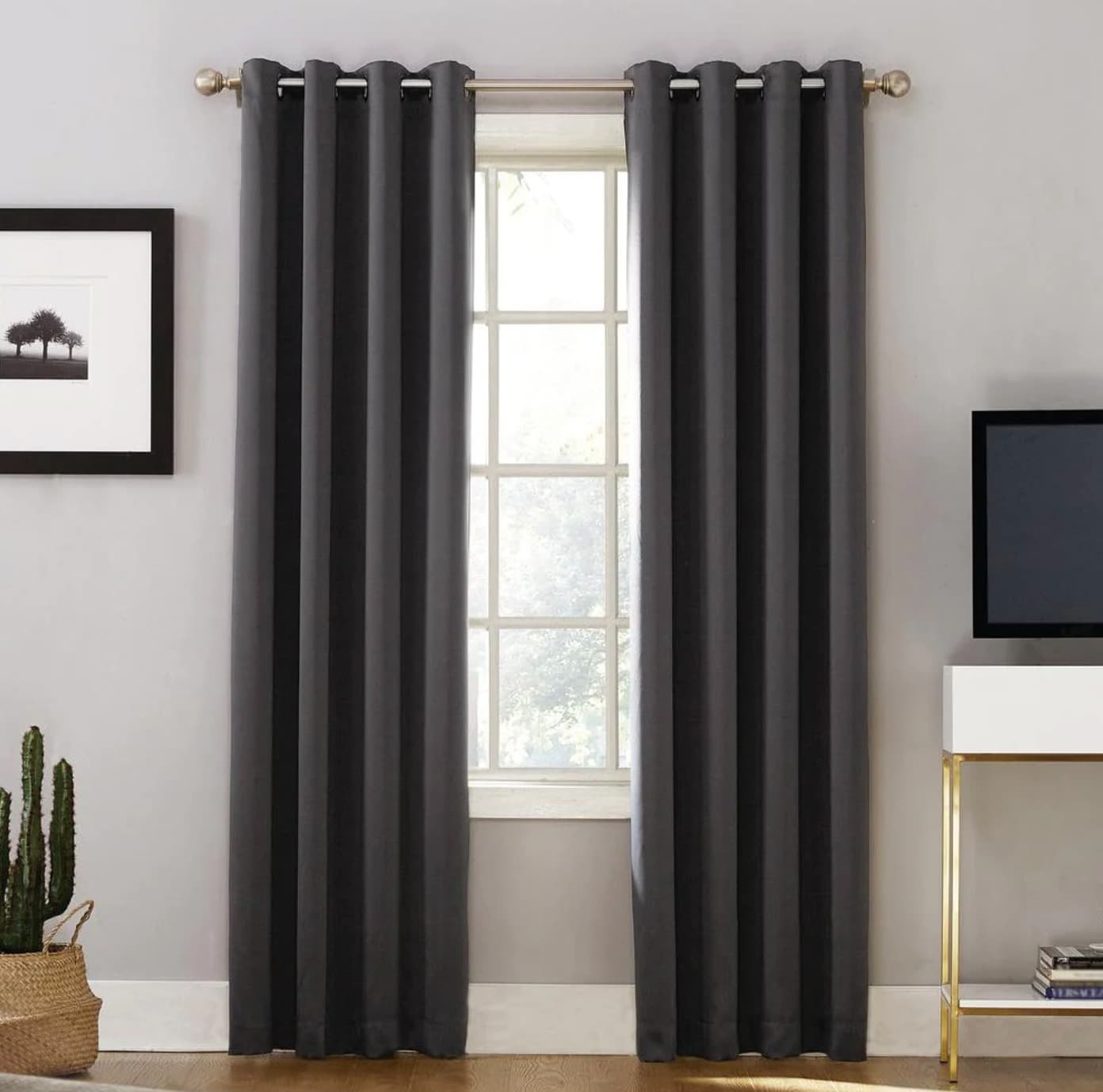 These stylish coal gray curtains are a great choice for any contemporary home. Their minimal design will contrast well with lighter colored walls. These curtains offer complete blackout, as well as noise reduction properties, making them a great choice for bedrooms.
They are thermally lined too which will aid in decreasing the amount of energy lost from your home. The material is 100% polyester, so they are easy to care for, anc can even be machine washed—a great choice for families with children and pets.
Cool Linen Blackout Curtains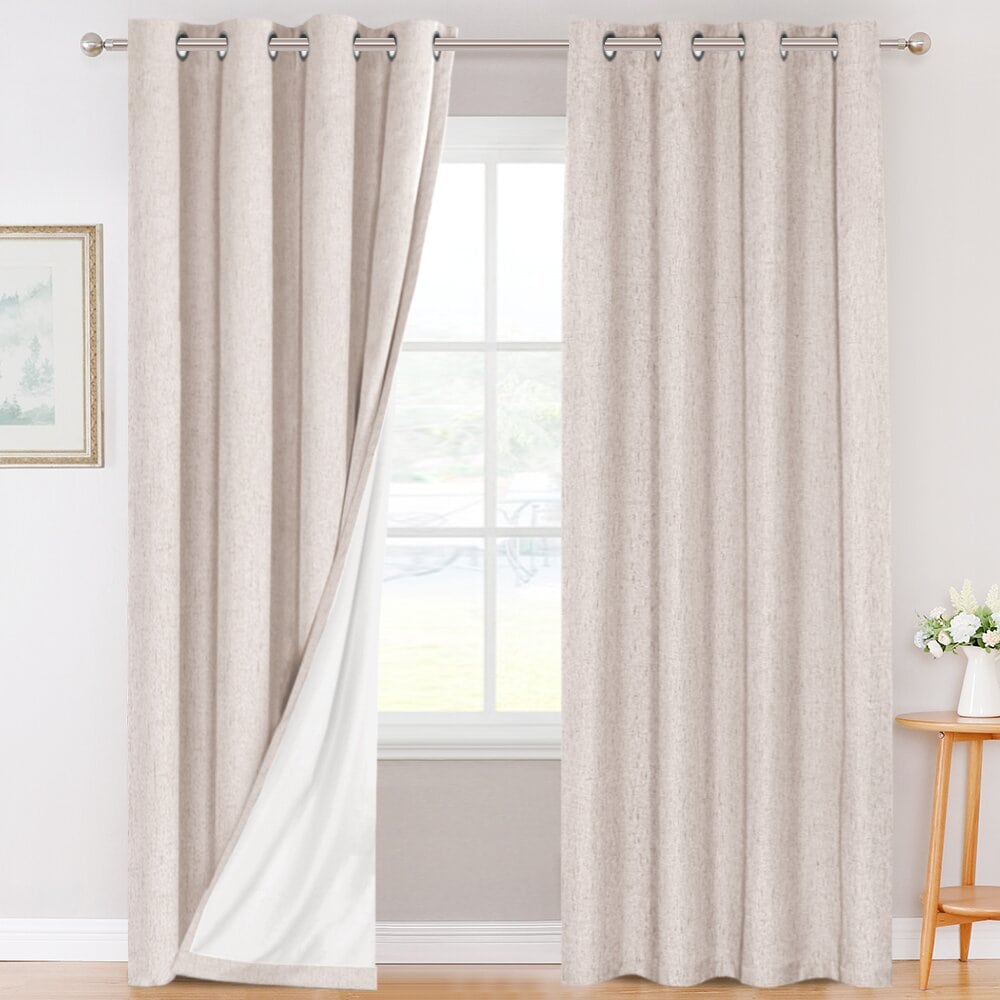 These stylish linen curtains are the perfect finishing touch for any contemporary or farmhouse home. These energy efficient curtains provide 100% blackout, and are thermally lined which provides noise reduction and stops your room from losing (or gaining) heat, perfect if you're looking for curtains to keep cold out.
They feature a stylish grommet heading which gives them a contemporary look, while the woven linen texture gives them a subtle stylish edge.
Baby Blue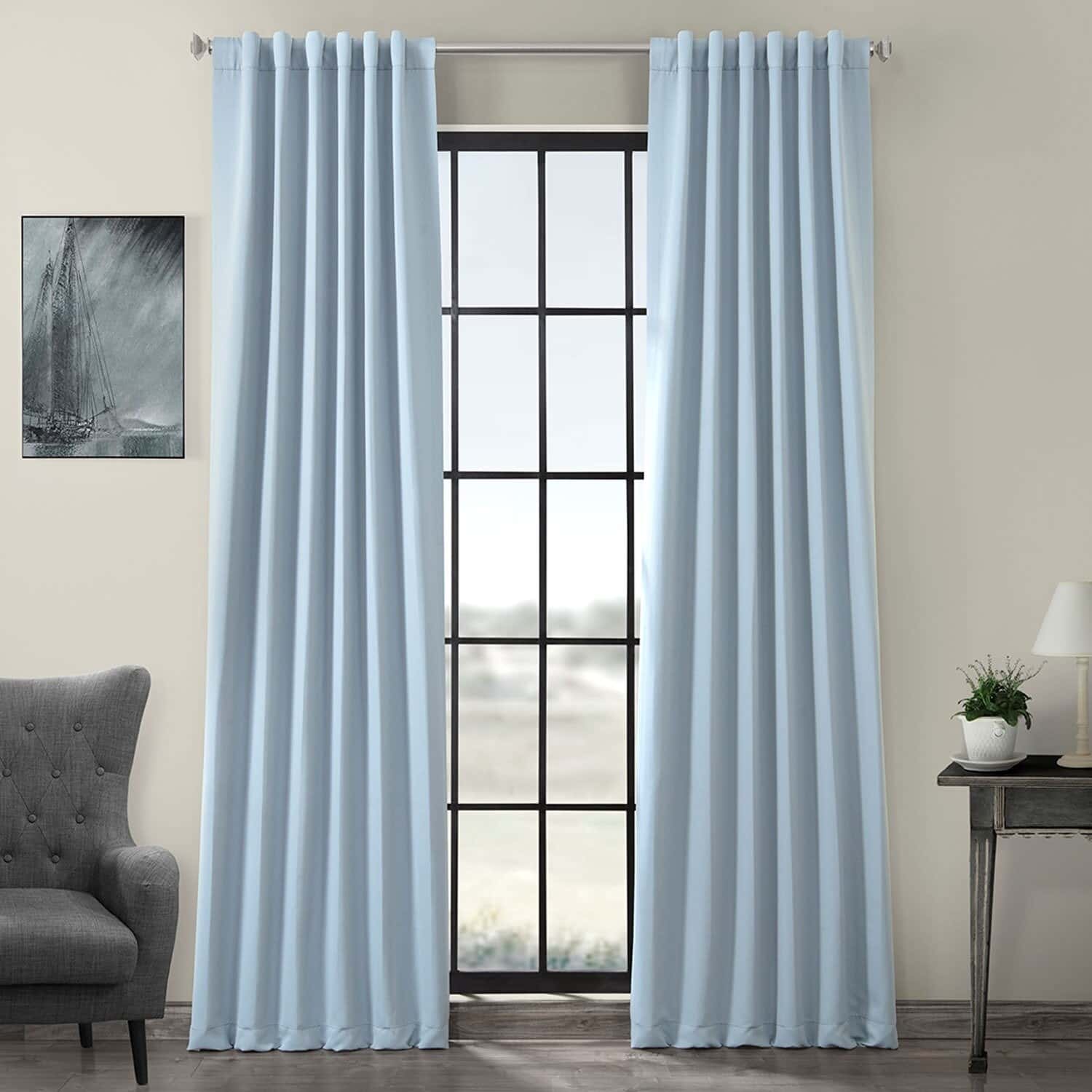 These gorgeous curtains come in a beautiful powder blue color and have a rod-pocket heading which makes them easy to hang and remove as needed.
They offer complete blackout protection, and are thermally lined to help maintain the temperature in your room. This makes them an ideal choice for bedroom curtains, creating a dark and peaceful environment for sleeping in.
Shibori Print Curtains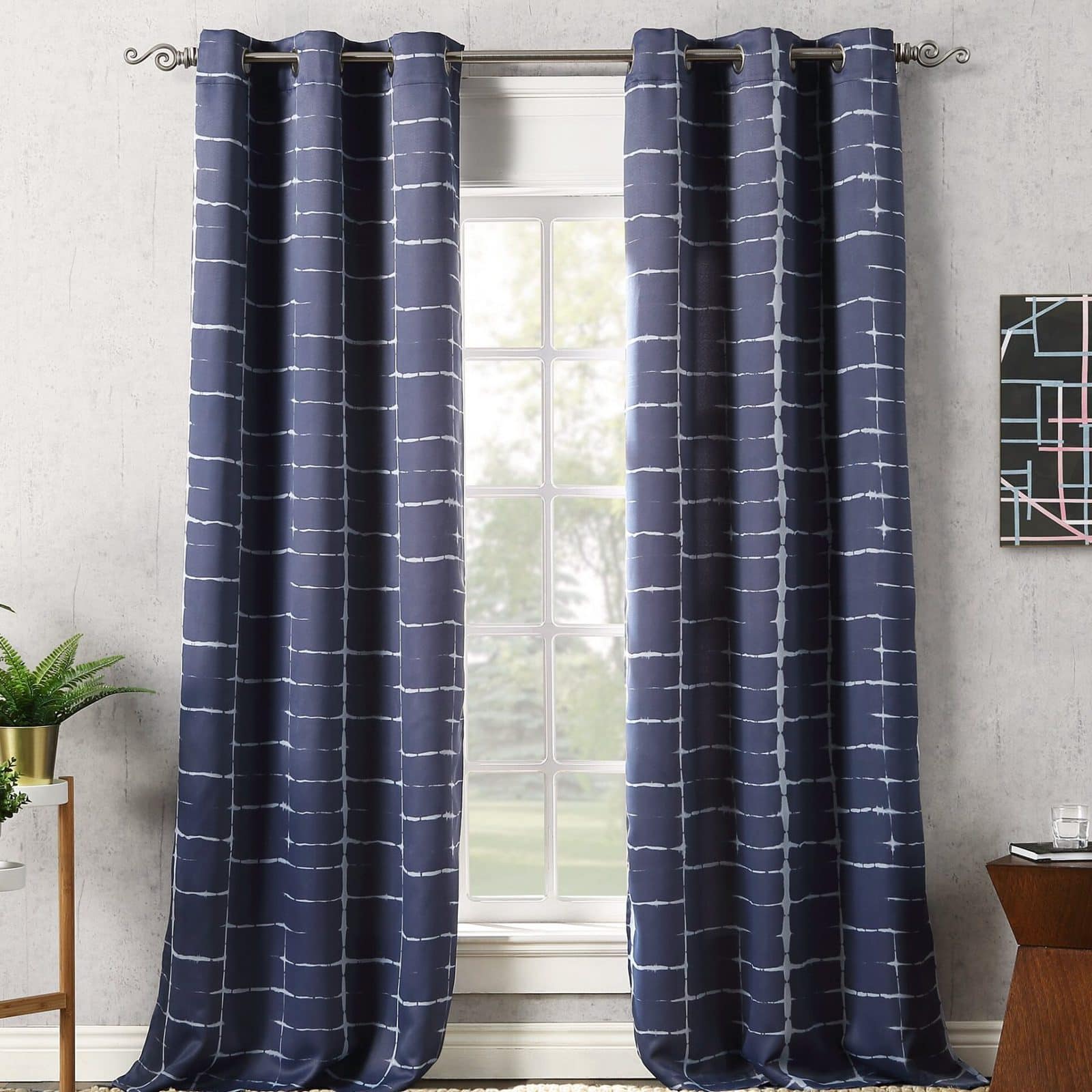 The beautiful curtains feature a modern Shibori print design, which will look great in a modern, or boho style interior. The unique design gives these curtains an effortlessly cool, relaxed look.
They feature built-in grommets for easy hanging, and have a 100% blackout and thermal lining. These thermal lined curtains will also help keep noise out, making them a great choice for city dwellers, or anyone living near a busy road.
Teal Blackout Curtains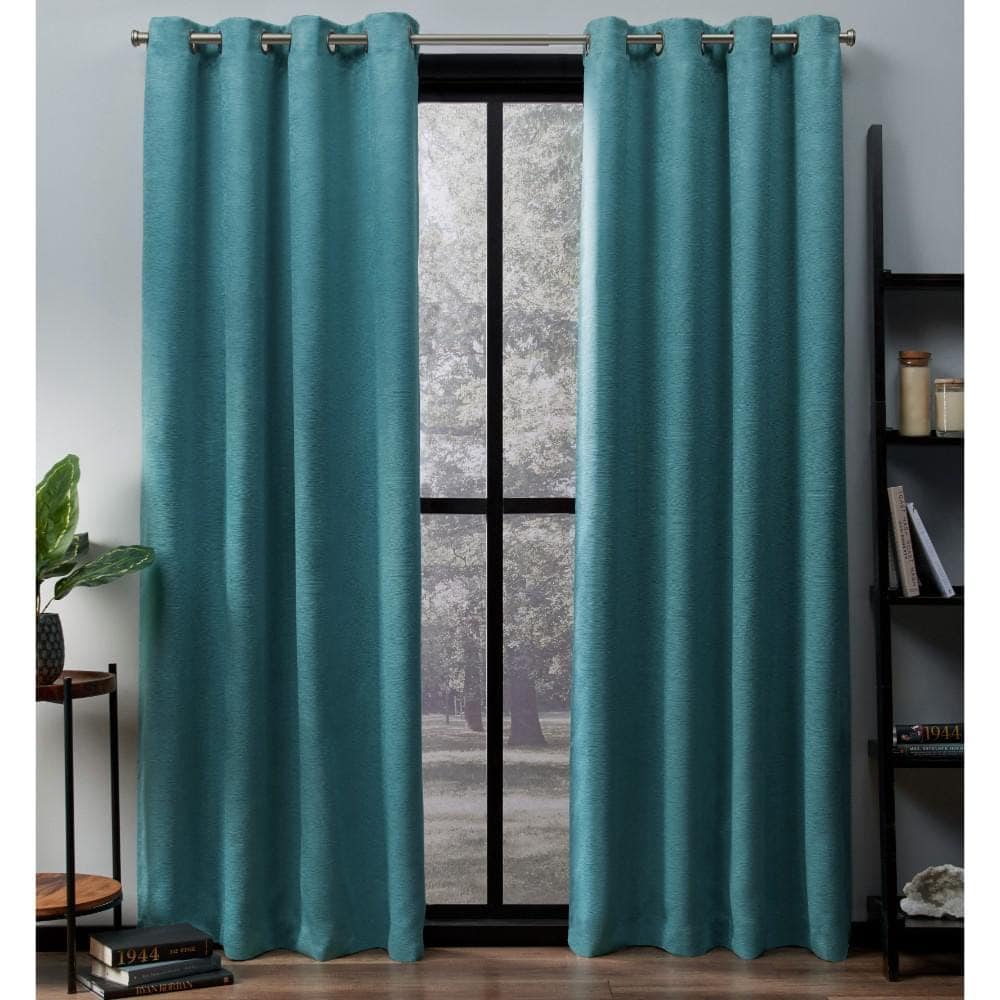 These energy efficient blackout curtains feature a simple timeless design that will work well with most interior styles. The rich color is perfect for framing windows and addling a sense of fun to your living room or bedroom.
Light block and Thermax technology ensures your room will stay at a comfortable temperature, and keep any light from coming in while the curtains are closed. These curtains are great value for money, making them a great option for anyone on the search for cheap thermal curtains.
Coral and White Patterned Thermal Curtains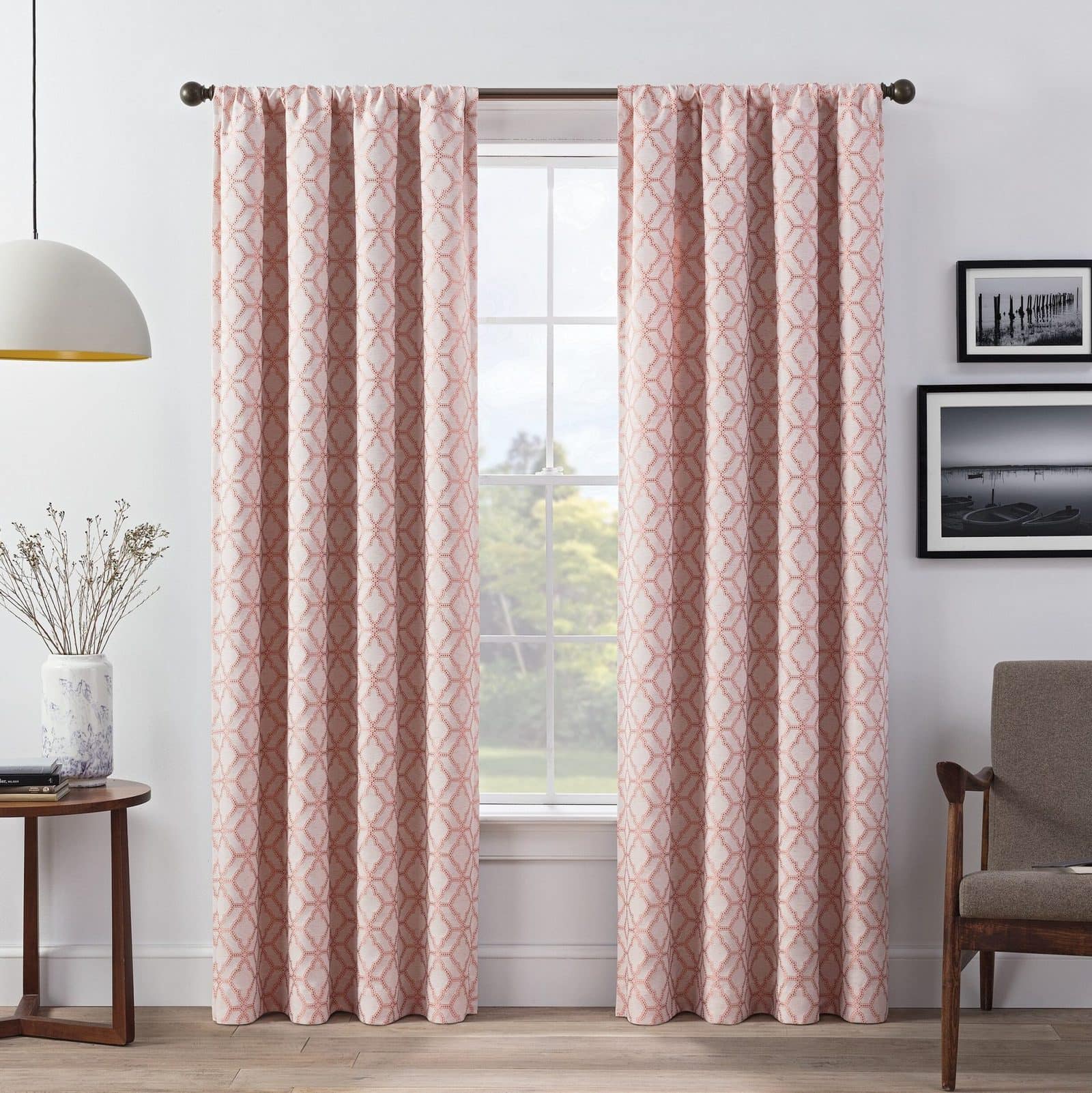 These pretty coral-colored curtains are sure to add a splash of color and fun to any living room. The curtains feature a stylish trellis design which will work well in most modern interiors.
These heat blocking curtains will stop the heat from escaping your home through the window in the winter, which will save you money on your heating bills. They also provide 100% blackout, so they are perfect for bedrooms, or movie nights in the living room!
Botanical Print Curtains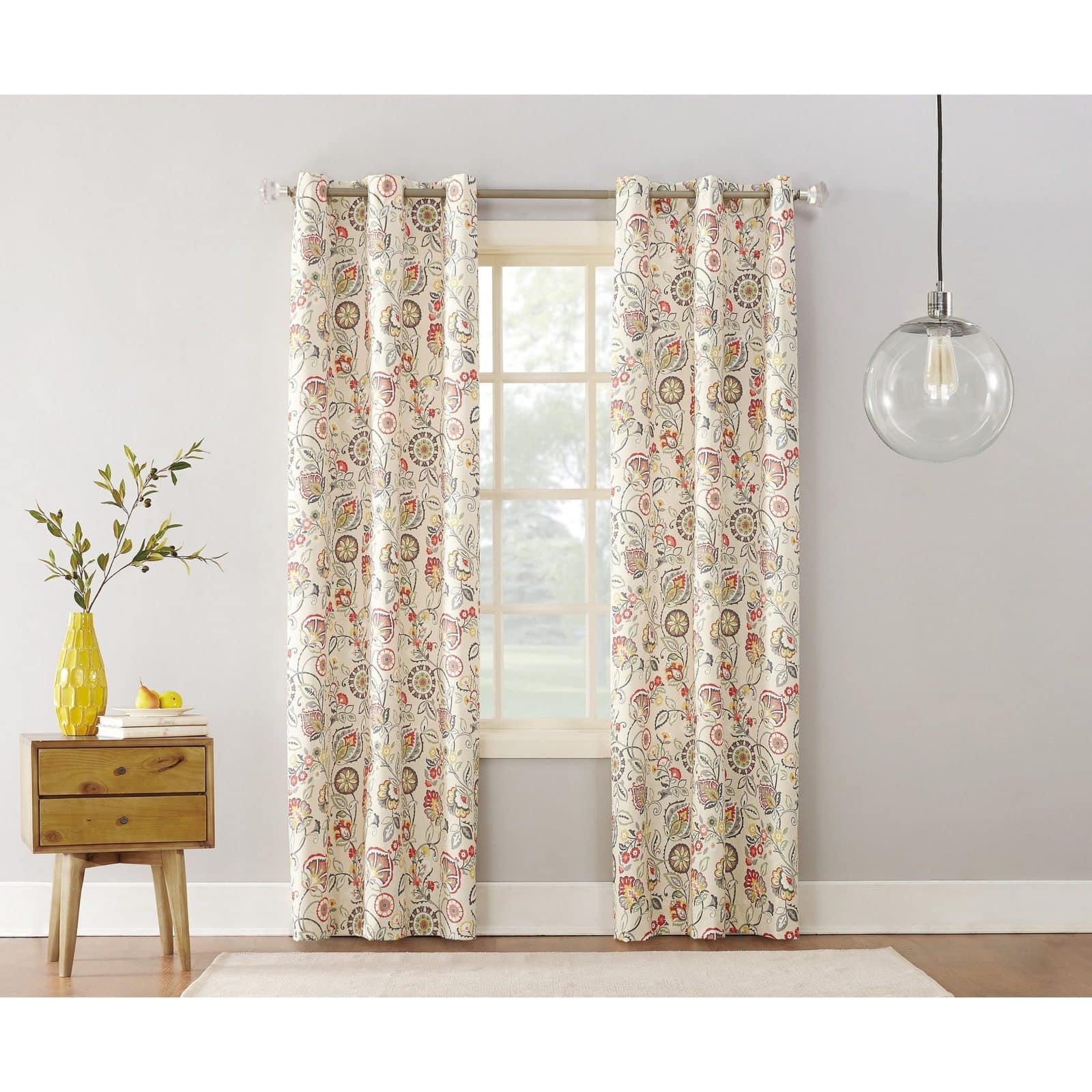 These botanical print curtains are fully insulated, and use room darkening technology to keep the light out when you need a dark space to sleep or relax. The thermal lining ensures that these efficient heating curtains will keep your room warm in the winter and cool in the summer.
The elegant design would work well in a modern farmhouse or boho interior. They also use a stylish metal grommet top, which makes it super easy to install these curtains.
Pretty in Pink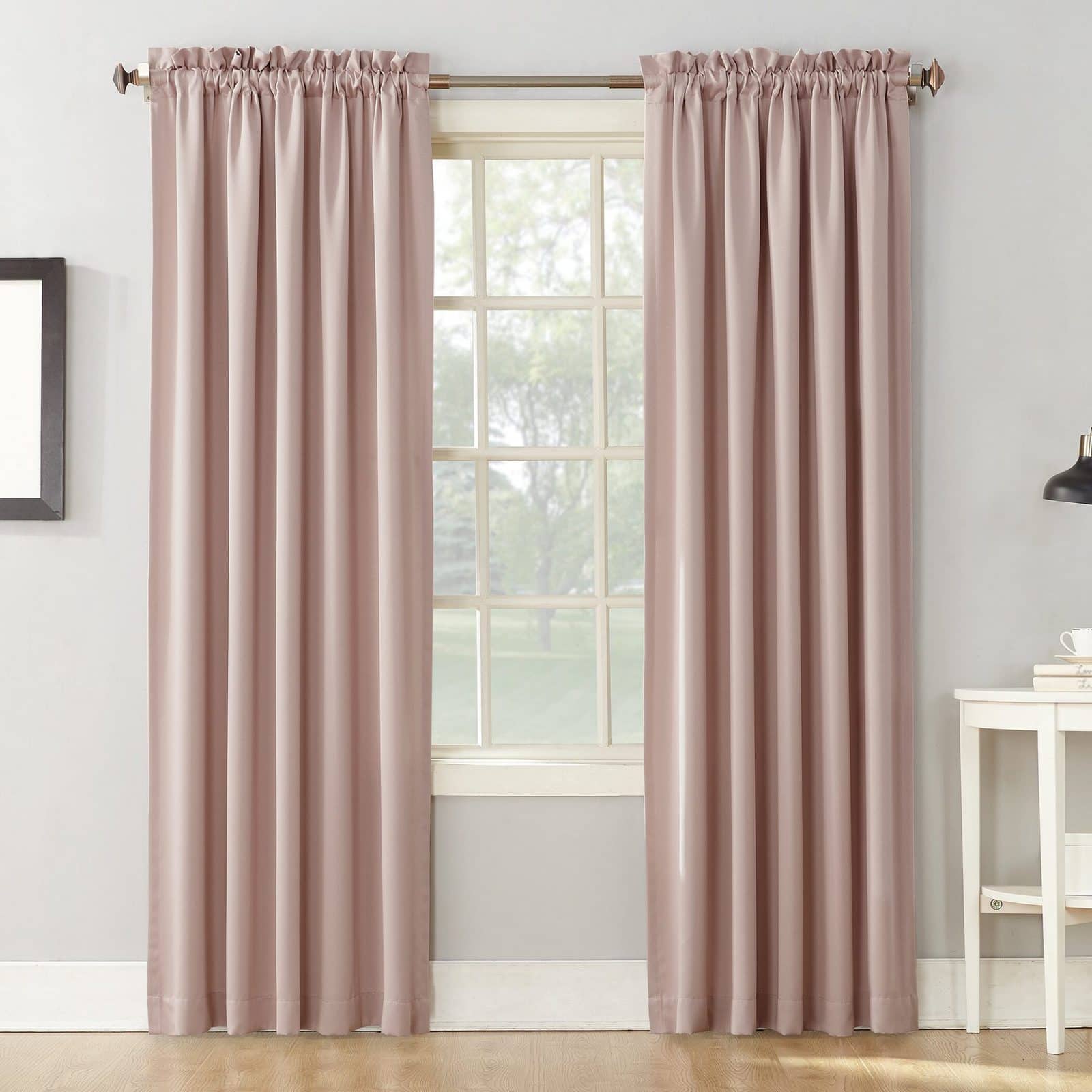 If you have ever thought that blackout curtains should be dark in color, these stunning pink curtains are here to prove you wrong! Although they are light in color, they offer room darkening properties which makes them a great choice for bedrooms.
These curtains are fully lined, so will keep your room at the perfect temperature, no matter what time of year it is. The elegant classic design of these curtains makes them suitable for a variety of interior styles, including traditional, transitional, modern, and more.
Black and White Plaid Curtains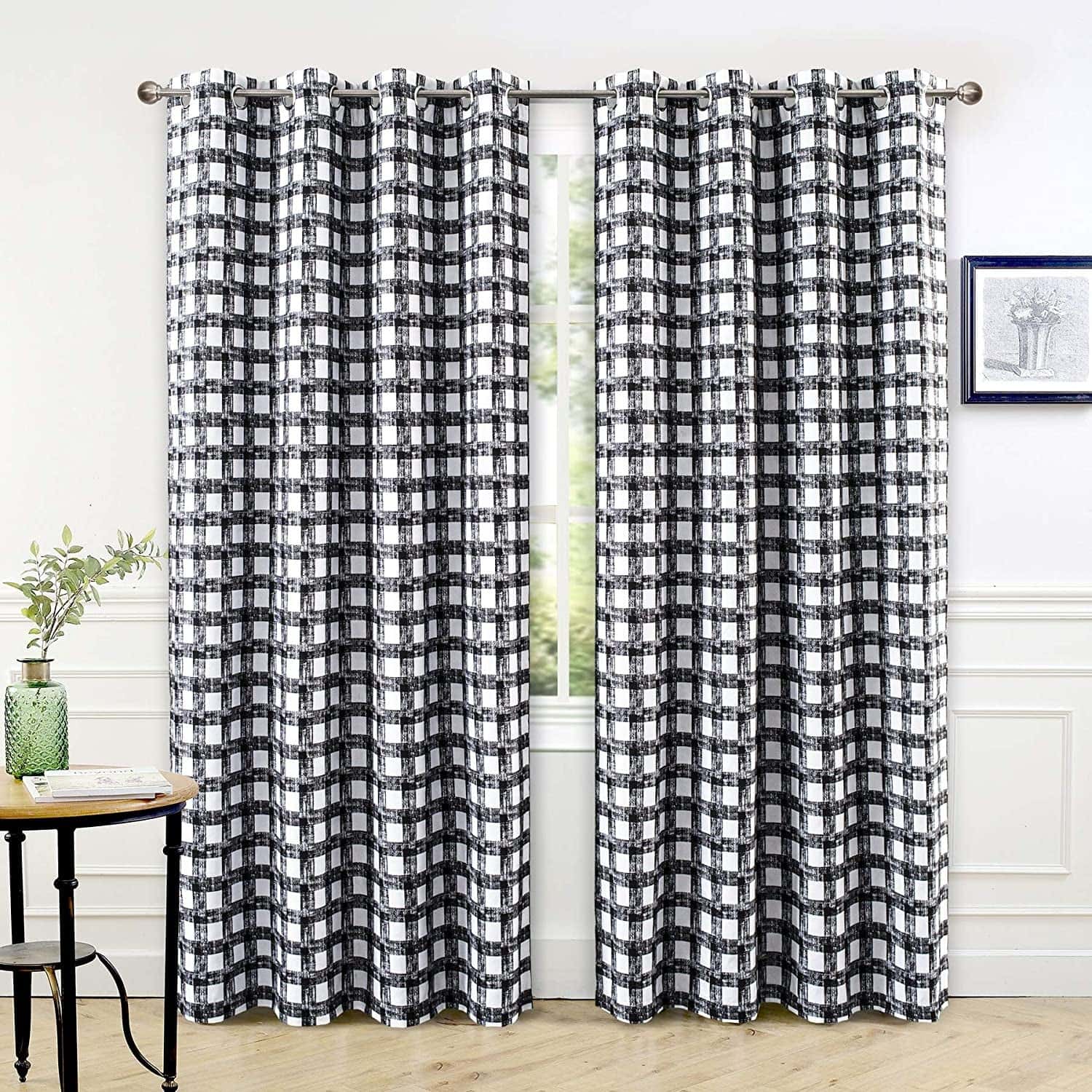 These black and white plaid curtains are perfect for any farmhouse style home. Their checked design makes them a particularly stylish choice, and they would work well in a living room, bedroom, or nursery.
They are fully lined, and will reduce the amount of noise coming into your home, as well as providing complete darkness when you need it. They effectively reduce heat transfer from your home to the outside, making them ideal thermal curtains for winter.
Floral Room Darkening Curtains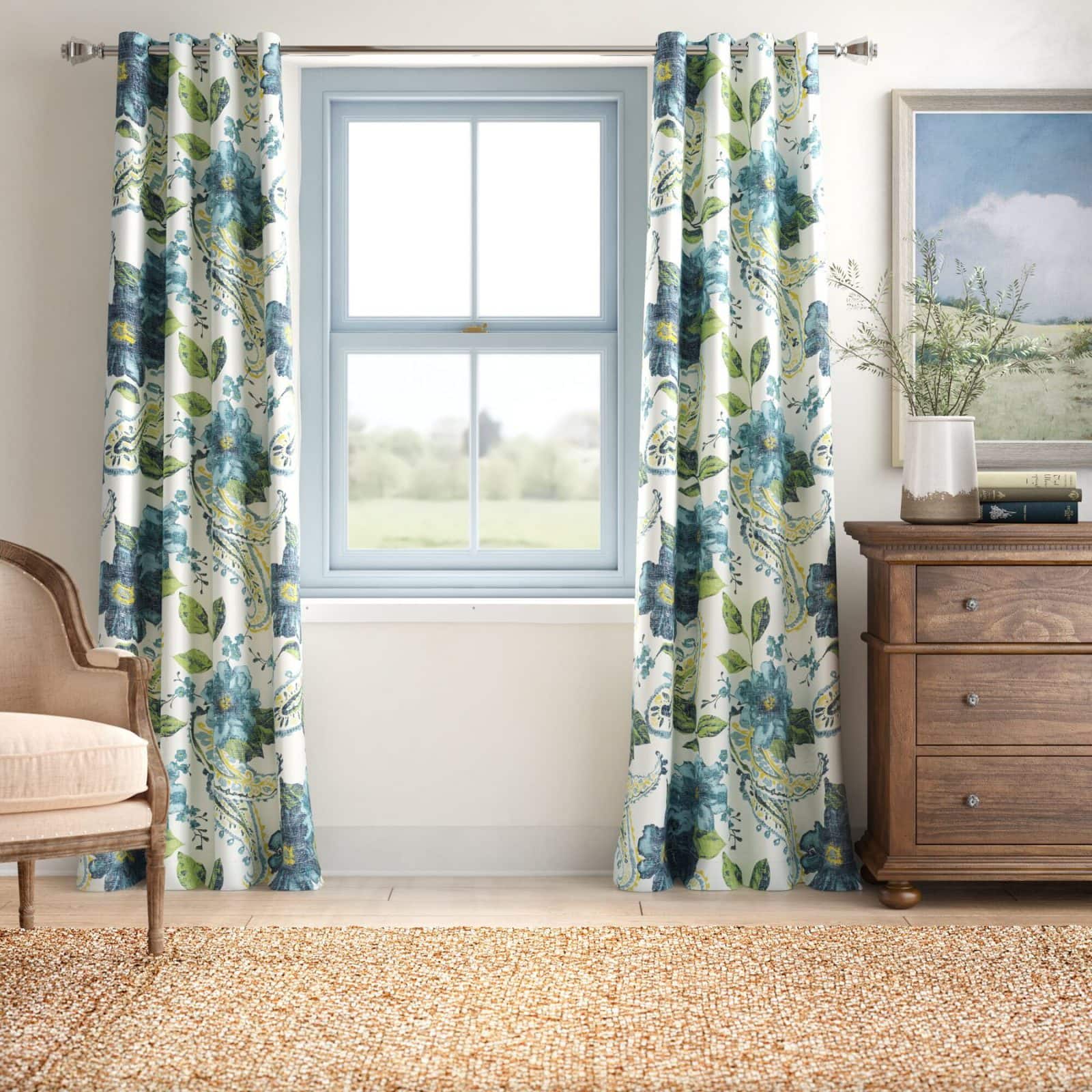 These gorgeous floral curtains will look great in a bedroom or living room, adding a touch of timeless elegance to your home. These room darkening and heating curtains are made from a thermal material, which will keep your room insulated, helping you save money on heating bills.
Best of all, they are made from 100% polyester, and can simply be machine washed when they need cleaning—a great choice for homes with pets!
Navy Blue and White Patterned Curtains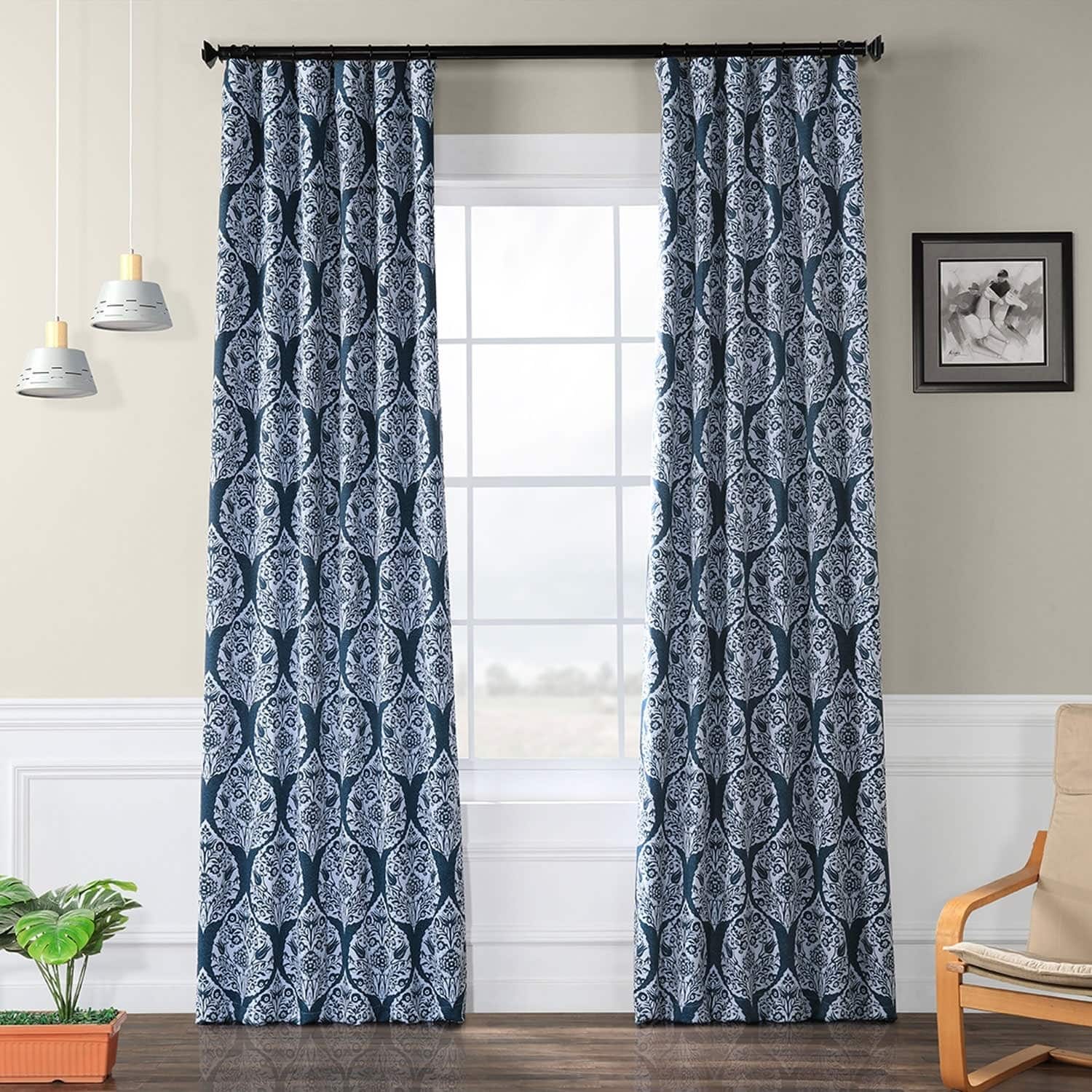 Blue and white is a timeless color combination that will never go out of style. These stunning curtains feature a damask design in soft white, which stands out beautifully against the dark blue of the curtains.
They are blackout curtains, so make a great choice for a bedroom, and their thermal properties mean that they are great at preventing sound coming into your home too—perfect for a good night's sleep!
Floral Thermal Curtains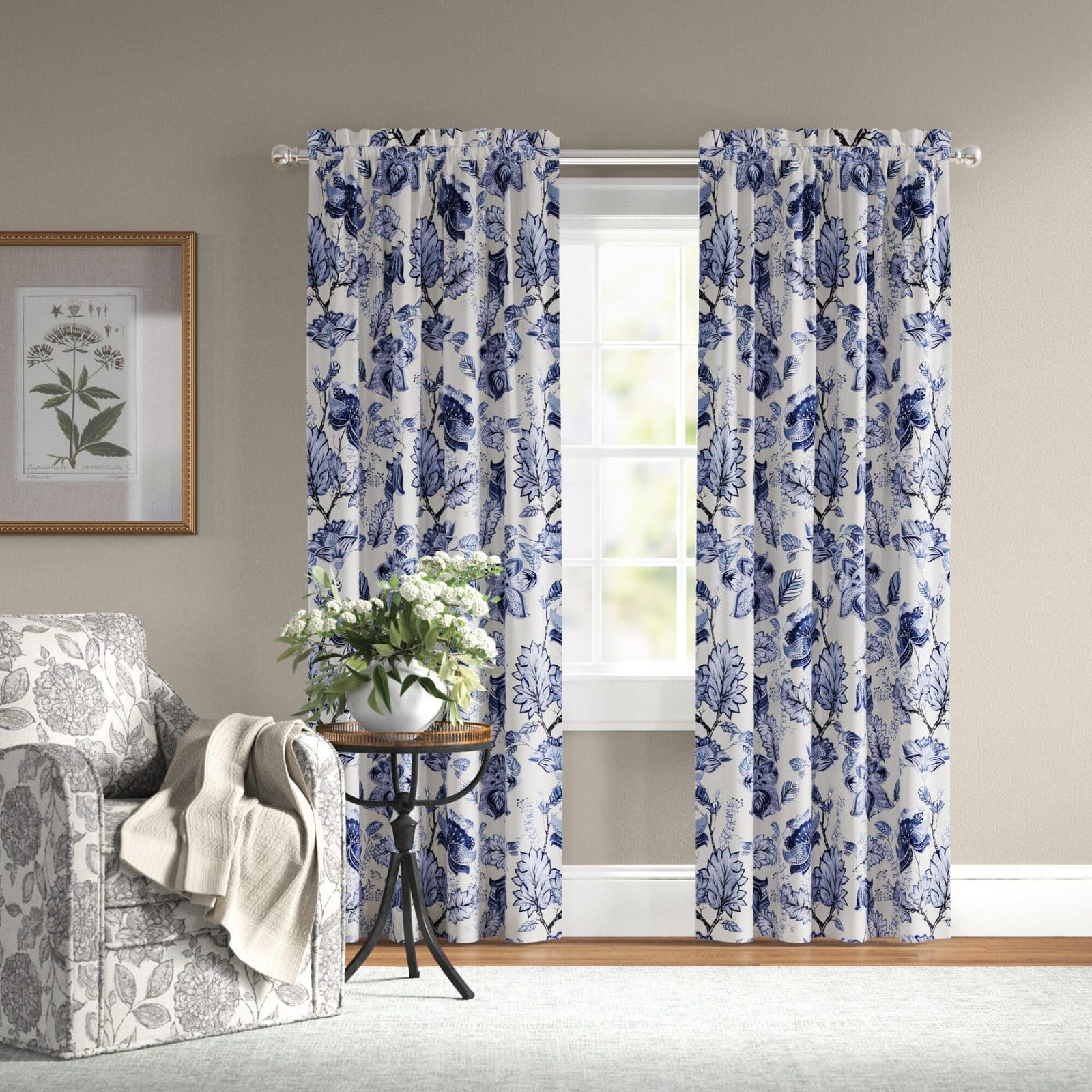 These blue and white floral curtains feature a classic design that would work well in a traditional or farmhouse-style interior.
You could use these in any room of your home, including a bedroom thanks to the room-darkening material. They are thermal too, so will stop any heat escaping and ensure your room stays at the right temperature all year round.
Final Thoughts…
When it comes to choosing the best insulated curtains, you are spoiled for choice! Hopefully our choices have inspired you, and helped you find the right pair for your own home.
Choosing thermal curtains is a wise choice. Not only do they help create a quiet, dark environment, but they can save you money on your heating bills too. What's not to love?